This week my 147 Academy returned to the city of Tel Aviv in Israel to hold a PJ Nolan Snooker Training Camp for leading European Snooker player Shachar Ruberg and his students and coaches within his own academy in Israel.
I held a talk about good coaching in new luxury 147club in Tel Aviv to his team of Coaches.  Shachar has set up a new coaching business where he is holding Snooker Challenge events all across the country in growing the game to eager students.
Good Coaching Talk
The 147 club in Tel Aviv was a great venue for the talk with coaches on their Professional Star and Rason tables which have match cloths plus 8 and 9 ball pool tables. I was also joined on the night by fellow EBSA Coaches Adi Karila, David Vaizman and Shachar Ruberg. This venue is owned by International snooker player Dudi Eliau.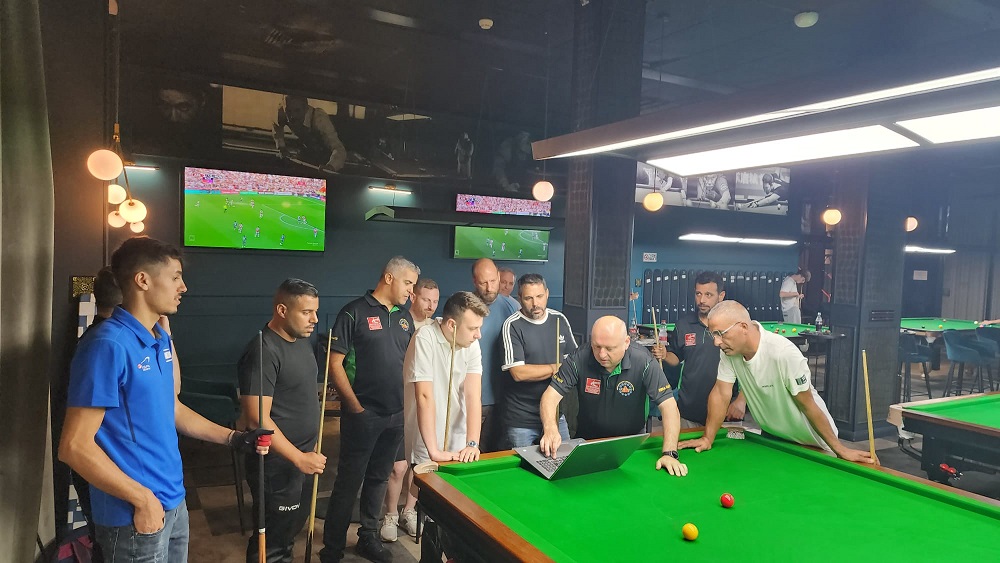 Shachar new plan
Shachar's training camp was all about preparing him for next IBSF Championship and the next EBSA Championship plus checking his technique and setting new goals and targets for 2023/2024.
Shachar had a great year with a number of great performances in open events in Austria and Germany plus he won a Bronze medal in the 2023 EBSA Shoot-out, Silver medal in the 2023 EBSA 6 red, Silver medal in the 2023 EBSA Men's Team with Eden Sharv in Bulgaria.
Shachar also reached Q-Final in the 2023 European Amateur in Malta losing 3-4 to eventual winner Ross Muir. Shachar has really improved his Potting, Break Building Skills and Safety Game this season.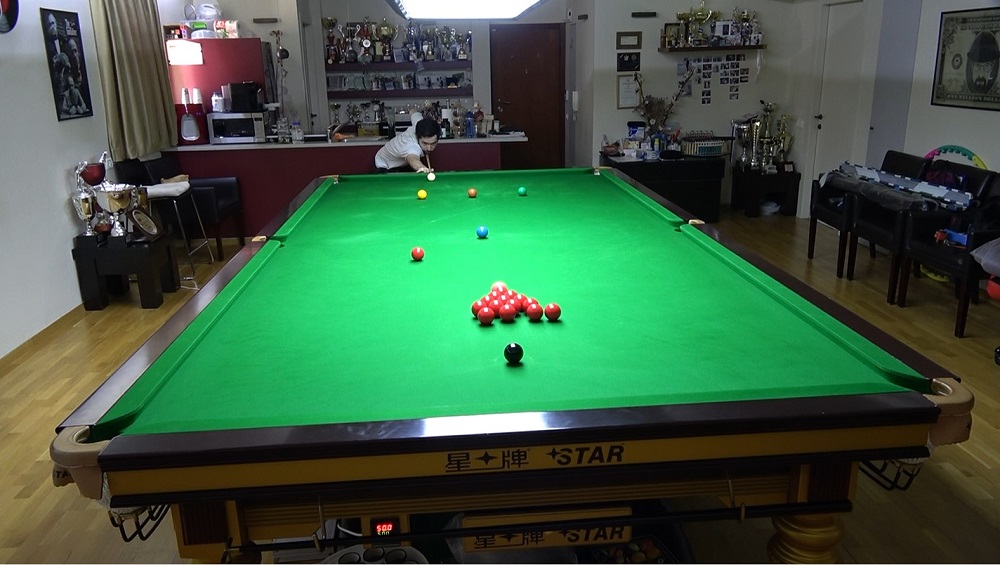 Impressed with the talent
A number of players really impressed me in the camp. All the players practiced various routines to improve Long Potting, Cue Ball Control, Break Building, Tactical and Safety Games. All the players currently practice their own specific training plan from Shachar academy and this professionalism has really improved the players overall game since my last camp.
Coaching
I used all my academy training aids including my Blade Cue, 360 Cue, Chris Henry Balls, Master Doctor Kit, EBSA Coaching Balls and Lasers to develop better fundamentals.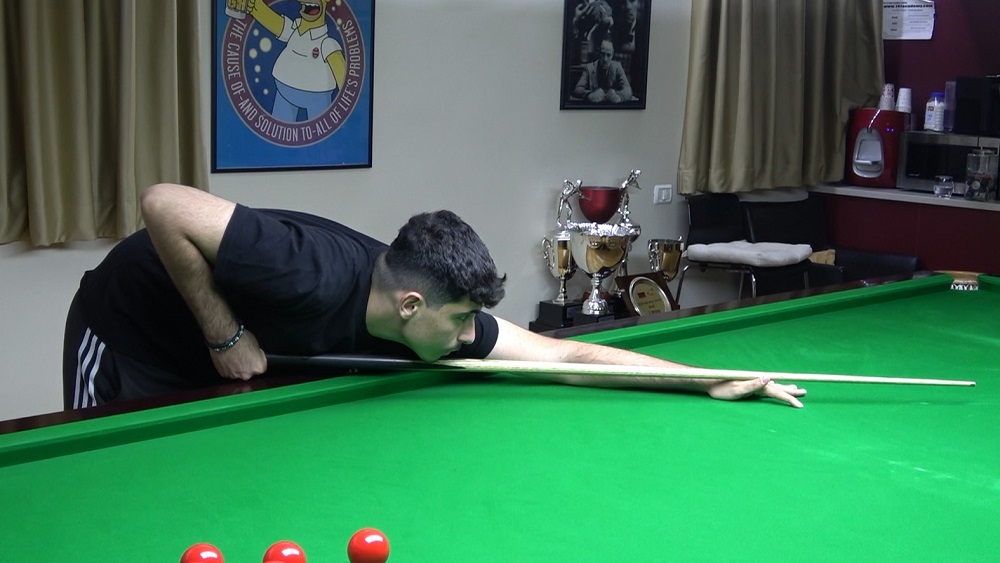 New Program
Shachar's new program will help him focus more on his solo training into playing the correct shots and he got stronger daily. During the camp he practiced various academy routines to improve Concentration, Cue Ball Control, Scoring, Long Potting and Tactical sides of his game.
He received all the movies to study about his playing techniques and shot selection in the drills plus a new specific training program. Shachar will be monitored in his new program before and after his upcoming championships.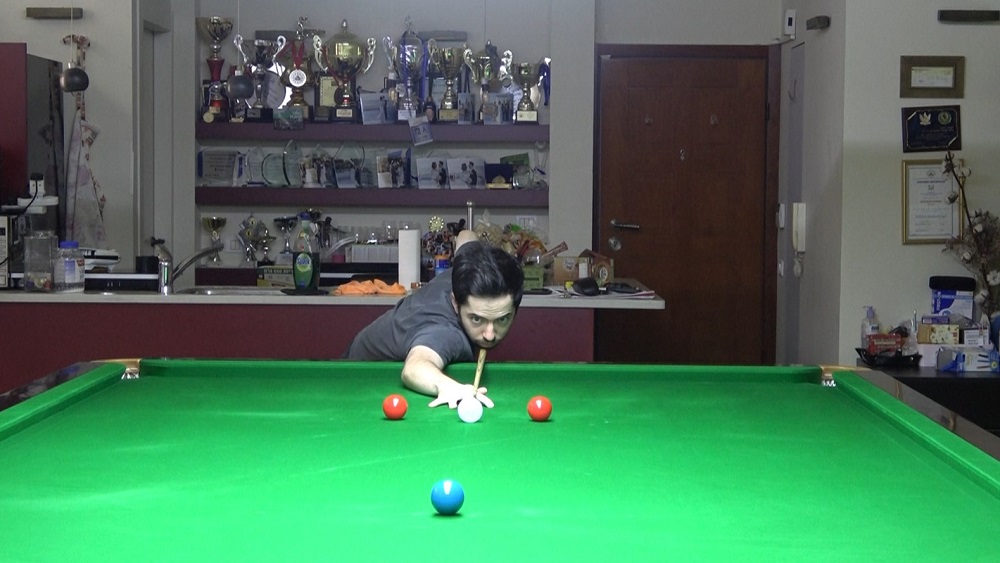 Shachar said " I am delighted with this camp, PJ planned it perfect and I feel great about my game plus all my students and coaches were very happy with learning from PJ.
Thank You
I would like to thank Ayelet Federation and Shachar for organising the camp. It was a pleasure training him again as his commitment was superb throughout the camp. I would thank all his coaches and students for attending and I wish them all success.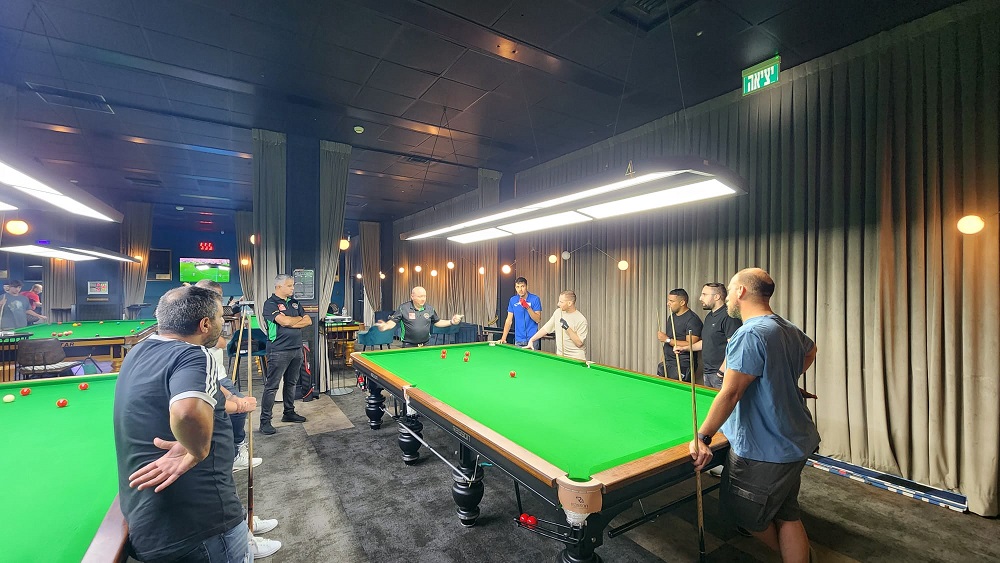 Finally, I would also like to thank Shai Eisenberg, Shachar and Anna for making my camp in Israel so enjoyable and something that I am very proud of.
Remember practice hard and enjoy the journey and process.
well done Shachar!!!!